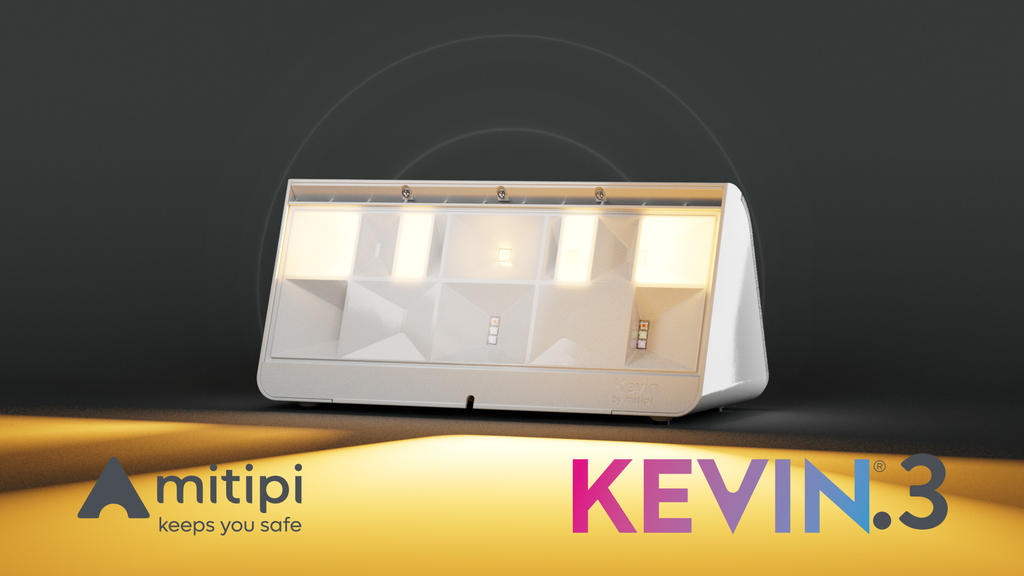 Mitipi launches KEVIN®.3, the world's easiest and most effective burglary prevention device
Mitipi launches KEVIN®.3, the simplest and most effective burglary prevention system in the world
Fribourg, Switzerland – 9th May 2023 – Mitipi AG, a Swiss innovator of home security solutions, announces the global launch of KEVIN®.3, the newest version of its successful home invasion deterrent device. Building on the success of its previous models that reached a very high customer recommendation rate of 92%, KEVIN®.3 is fully designed to bring even more security and comfort to its users through improved simulation and energy consumption. The device can be personalized not only via a new sound recording feature but also via new colors. Following a sustainability approach with lower energy consumption of just 9W, KEVIN®.3 is also the world's first electronic device that can change its color within a second, answering the need of customers to adapt the color of the device to the furniture at home.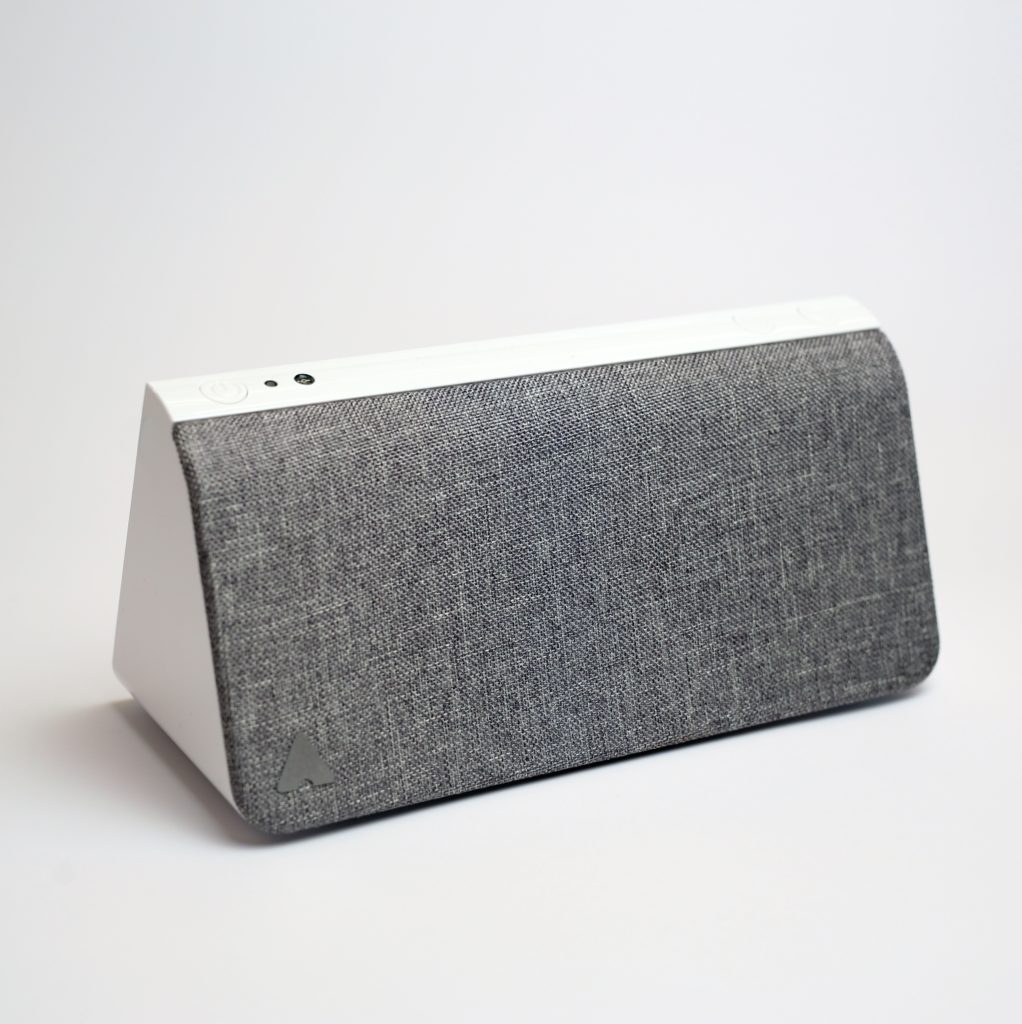 New technology features
KEVIN®.3 uses advanced technology to simulate human behavior, making it difficult for burglars to distinguish between empty and occupied homes. The new product is the result of years of research and development, and comes with patented features, including the ability to customize light and shadow effects, authentic pre-recorded sounds, and the possibility to record and simulate its own sounds such as dog barking, home works, discussions among occupants, watching TV and others. KEVIN® also connects to the Mitipi-Kevin app that provides full control of one or multiple devices from anywhere, allowing users to schedule the simulation or to use the automatic simulation feature, based on GPS. KEVIN®.3 enables four weeks of simulation without any repetition.
The world's first patents on the simulation of humans
Mitipi's revolutionary innovation doesn't stop at KEVIN®.3: The company has just been granted two United States patents covering the "method, device and system for the simulation of the presence of humans" and the "device and method for simulating shadows and/or noises of a person". This achievement further cements Mitipi's position as the world's innovation leader in home security solutions.
«We believe in making people feel safe in their homes and businesses. With KEVIN®.3, we have created a product that makes it easy for anyone to do just that», says Patrick Cotting, CEO of Mitipi. «Following the multifunctional tradition of other Swiss products such as the Swiss Army Knife, we have created a product that is not only doing its service while people are not at home, but that can also be used as a great Bluetooth speaker and lamp while being at home. We look forward to continuing to innovate and create new solutions to make the world a safer place».
Targeting the US market
Mitipi is excited to bring KEVIN®.3 still this year to the United States, where it is actually field tested in two key markets, Boston and Washington, DC. MBA students from the Management School Fribourg, supported by Suffolk University, are conducting a market study testing KEVIN®.3, while interviewing consumers, businesses, and law enforcement agencies.
The previous models of KEVIN® have been successfully implemented in more than 3,300 households, mainly in Switzerland, with a 0% break-in ratio since implementing the device and very high satisfaction and recommendation rates among its users. More than 9 out of 10 customers would recommend the device to a friend.
To learn more about KEVIN®.3 and Mitipi's commitment to making homes and businesses safe, visit https://mitipi.com.
Quote from Patrick Cotting
"We wanted to make a product that is not only preventing burglaries, but that adapts to the behavior of the consumer: Own sounds, own colors, automatically going ON when the consumer leaves the home, with the least energy consumption and the highest possible quality".