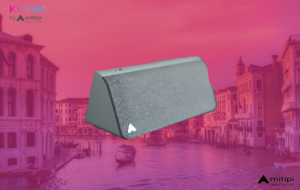 KEVIN® is landing in the BEL PAESE!
The unique preventive solution against burglaries, developed and designed in Switzerland, is now also available on the Italian market! The patented smart home security device casts light and shadow effects and produces realistic sounds, recreating the human presence inside the house and making burglars think there is someone there, thus deterring possible outside intruders. The strong point of KEVIN? PREVENTING burglaries, rather than simply reporting them when the damage has already been done.
Although intrusions into private properties have decreased during the pandemic, the occurrence of theft and burglary is slowly recalling to pre-Covid data. In 2021 alone, around 182,000 reports of house burglary were registered in Italy: about one theft every three minutes. Nine million Italians are afraid of being alone at home at night, indicating a 15% of the population that do not feel safe in their own homes. The options on the market often offer alarm and video surveillance systems that do not eliminate the possibility of a burglary, but only signal it after the damage has already occurred. Furthermore, research has shown that the impact of a burglary is traumatic and difficult to deal with, regardless of the economic value of the stolen goods. The alternatives that the home security market presents are not enough, they do not eliminate the risk of getting another burglary.
KEVIN® represents a valid solution – confirmed by police officers in Switzerland and the US – that effectively AVOIDS and PREVENTS burglaries from occurring in our home or workplace. In fact, KEVIN® can be used in any private environment and will simulate the presence of people through pre-recorded voices, realistic sounds already present in the system and sound effects that reproduce the TV or room lights. The creators of KEVIN® wanted to pay homage to the film "Kevin Home Alone!" by offering a device that, like the eponymous character in the film, will deter burglars from any break-in attempts. KEVIN® will recreate the same sounds as when you cook, clean, or talk at home, giving the impression that you are home when you are not. Furthermore, KEVIN® consumes only 9W, thanks to the optimized LED technology. With just one device, based on a random generator and input data, the life of an entire family is simulated.
Mitipi's mission stems from the belief that everyone deserves to feel safe. Therefore, when we leave home we should not have to worry about what might happen while we are away. Mitipi is a start-up company from Freiburg, Switzerland, which already counts more than 3,000 customers in the Swiss area, among which 92% find KEVIN® easy to use and 95% would recommend it to a friend! And while KEVIN® was active, no burglaries ever occurred during the last 3 years, giving us evidence of our product's PREVENTIVE action.
Nothing resembles KEVIN®! Our product is not only effective in preventing burglaries, it is also unique and patented. It is protected by IP licenses recognized to Mitipi AG on both the European and US markets, as it is unique in its prevention function, rather than simply detecting. This unique and innovative solution has also arrived on the Italian market and the wish with which KEVIN® lands in Italy is to be welcomed by many more families and to protect them during their working days, their evenings out with friends, or their holidays!​​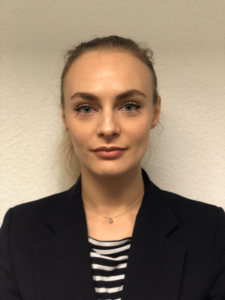 Who is behind the scenes? Are you interested in a partnership with us?
Giulia is responsible at MITIPI AG for the Italian market. She is originally from Verona, Veneto, and will welcome your requests and questions regarding our product KEVIN® and our start-up. For any cooperation, you are welcome to contact her at giulia@mitipi.com.
To celebrate the arrival of KEVIN® in Italy, we have made available a 20% discount, which will allow you to be the first to enjoy our security solution until the end of 2022! It will be necessary to use the promotional code KEVINITALIA20 and then you will get your KEVIN®!
If you want to know more about us and our KEVIN®, do not hesitate to contact us at our mail address get@mitipi.com. To purchase KEVIN® you can go to our shop section, just remember to use the promo code at the checkout!